Thursday, December 22, 12:00 PM EST
Stepping Up To The Plate Or Thrown Under The Bus? What The DOJ Wants From Compliance

Would you feel comfortable writing down, in paper, that your E&C program is "reasonably designed" and "functioning effectively? Well, you may have to soon. The DOJs new plan may place a new load of responsibility on the shoulders of CCOs. This could mean finally getting the empowerment necessary to make impactful change… or it could mean getting all the blame when something goes wrong. We're exploring the potential, good and bad, of this controversial idea in the Ethicsverse.
What, exactly, are CCOs going to certify?

What standard for "reasonably effective" compliance programs is supposed to guide us?

Are fears about personal liability for a compliance failure legitimate, or overstated?

How could CCOs maintain visibility and assurance into the effectiveness of their programs, to feel comfortable certifying your program?


Zach Hornsby

ATTORNEY AND CHIEF COMPLIANCE OFFICER

Zach Hornsby is an attorney and accomplished in-house Chief Compliance Officer who helps companies navigate complex legal, regulatory and compliance requirements, from healthcare fraud, billing, and privacy to global anti-corruption and international trade and sanctions regimes. Mr. Hornsby has worked in compliance leadership positions at three publicly traded companies. He worked alongside former senior federal prosecutors in the white collar litigation group of Cadwalader, Wickersham & Taft LLP in Washington, D.C. He has over fifteen years of experience conducting and resolving internal and government investigations, including with the U.S. Department of Justice, U.S. Securities & Exchange Commission, U.S. DOT Office of Foreign Assets Control, U.S. DOC Bureau of Industry & Security, and DHHS Office for Civil Rights. Mr. Hornsby previously served as a law clerk for U.S. District Judges Paul. C. Huck and James S. Moody, Jr. He received his B.A., summa cum laude from the University of Georgia, and his J.D. from Georgetown Law.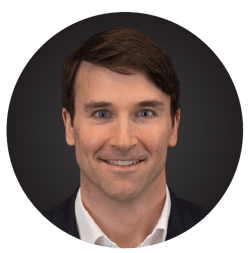 Karen Moore

FORDHAM UNIVERSITY SCHOOL OF LAW | ADJUNCT PROFESSOR

Karen Moore is the Chief Compliance and Privacy Officer at Unisys and an adjunct professor at the Fordham University School of Law. Karen received her BA from Middlebury College, a JD from Emory University, and a certificate of European legal studies from Leiden University. Karen began her career as a judicial clerk at the US Court of International trade, garnered experience in private practice with a global law firm, and has held senior law and compliance positions with various companies, including NASDAQ.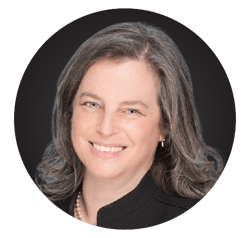 Eric T. Young

Guidepost, BNP Americas, S&P Global Ratings, JPMorgan Chase & Co. | Former CCO
Eric T. Young specializes in re-engineering compliance, ethics, and regulatory technology programs of highly regulated companies so that their business growth is reputable and sustainable. Mr. Young has deep regulatory, ethics & compliance experience, having spent close to 40 years in chief compliance officer roles with the Fed, JP Morgan, GE, S&P Global Ratings, and four foreign banks including UBS, and most recently as CCO of BNP Paribas Americas (the large French bank). In addition to his corporate work, Mr. Young is an adjunct professor of ethics and compliance classes at Fordham University School of Law. He is also an advisory board member for multiple AI technology companies.
In December 2021, he received the inaugural Lifetime Achievement (Excellence in Compliance Community) Award by RAW Compliance, a non-profit global compliance platform and community. Mr. Young is a frequent speaker and author and has been featured in the American Banker, Wall Street Journal, Forbes, and Reuters. He recently published the book "Declaration of Independence" about the strategic partnership between chief compliance officers and boards of directors to hold management more accountable.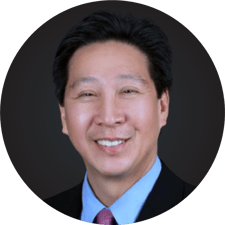 Matt Kelly

Radical Compliance | Editor & CEO
Matt Kelly is editor and CEO of RadicalCompliance.com, a blog and newsletter that follows corporate governance, risk, and compliance issues at large organizations; it includes the Compliance Jobs Report, a weekly update on compliance professionals moving around the industry. He also speaks on compliance, governance, and risk topics frequently.

Kelly was named as 'Rising Star of Corporate Governance' by Millstein Center for Corporate Governance in inaugural class of 2008; and named to Ethisphere's 'Most Influential in Business Ethics' list in 2011 (no. 91) and 2013 (no. 77). In 2018 he won a Reader's Choice award from JD Supra as one of the Top 10 authors on corporate compliance. Kelly previously was editor of Compliance Week, a newsletter on corporate compliance,from 2006 through 2015.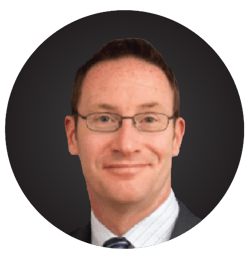 Nick Gallo
Ethico | Chief Servant & Co-CEO
Chief Servant and Co-CEO of Ethico, which provides compliance solutions to some of the largest organizations in the world, Nick is a student of behavioral economics and organizational psychology and has worked with and analyzed hundreds of organizations over his career in advisory services, private equity, and compliance. He has seen first-hand the transformative impact compliance and culture can have on generating sustainably superior results. Nick has a B.S in Finance, Accounting, and Economics from Indiana University, is a member of Mensa International, Certified Public Accountant, and CFA Level 3 candidate, and has dedicated his life to serving -- his community, clients, team -- in order to make the world a better workplace.