Building a Culture of Integrity and Speaking Up:
The Strategic Benefits of Encouraging Psychological Safety
What does a culture actually do? How do dozens of intangible behaviors have an impact on the metrics of your business? The results speak for themselves. 86% of job seekers avoid organizations with poor cultural reputations. Millennials and Gen Z workers list culture as one of their top priorities in a workplace. 62% of people quit because they, "don't believe in their company's mission".

A poor culture increases turnover and employee disengagement, which directly damages the bottom line. BUT... the right culture can attract high caliber talent and create a more productive workplace. Not only does this maximize your ROI, it creates a workplace you're excited to come to every morning.

Understand the needs of your team and you'll understand the needs of your business. Create a culture that allows your team to bring their A-game to work.

Debra Hennelly
Resiliti | Founder & President
Debra Sabatini Hennelly advises executives and boards on enhancing organizational resilience by creating cultures of integrity, innovation, and inclusion. Her methodology engages stakeholders directly to manage ethical, compliance, and ESG risks and opportunities, integrating those insights into operations and culture.

Debbie is an adjunct professor in Fordham University Law School's Master of Legal Studies Program on Corporate Ethics & Compliance, and she also coaches ethics and compliance professionals in effective leadership and personal resilience.

Grounded in her engineering and law degrees, Debbie's pragmatic approach is informed by decades of corporate leadership, C-suite, and consulting roles in compliance and ethics, legal, environment and safety, and strategic management. She is a frequent speaker at professional conferences (e.g., SCCE, NABCRMP, ECI, NSCP, PLI, NACD), and the Founder and President of Resiliti.

Debbie co-authored the article, "Resilient Organizations Make Psychological Safety a Strategic Priority," for Harvard Business Review. She is also the author of the book, Presence in Chaos - 365 Mindful Moments.

Debbie earned her B.S.E. in Civil/Environmental Engineering from Duke University and her J.D. from the University of Virginia School of Law.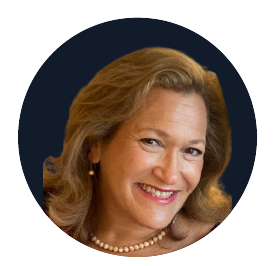 Nick Gallo
ComplianceLine | Chief Servant & Co-CEO
Chief Servant and Co-CEO of ComplianceLine, which provides compliance solutions to some of the largest organizations in the world, Nick is a student of behavioral economics and organizational psychology and has worked with and analyzed hundreds of organizations over his career in advisory services, private equity, and compliance. He has seen first-hand the transformative impact compliance and culture can have on generating sustainably superior results. Nick has a B.S in Finance, Accounting, and Economics from Indiana University, is a member of Mensa International, Certified Public Accountant, and CFA Level 3 candidate, and has dedicated his life to serving -- his community, clients, team -- in order to make the world a better workplace.