Conducting Workplace Investigations: Leveraging Empathy
What do you picture when you think "workplace investigation"? Fear? Panic? Embarrassment?
Putting people first. Driving thoughtful, thorough workplace investigations requires tact, sensitivity, and above all, empathy. Authentic connections ensure clear communication. Learn how to conduct investigations with the care and attention they deserve. Discover new methods and techniques to maintain mindfulness and compassion amongst complicated conflicts.
Topics/issues covered:
Reacting, understanding, and listening to cases of workplace trauma

Empowering reporters and offering support

Ensuring an unbiased, unimpeachable investigation process

Establishing trust and maintaining communication

Handling conflict and difficult conversations

Katharine Manning
American University | Adjunct Professor
Blackbird DC | President
Katharine Manning is the author of The Empathetic Workplace: Five Steps to a Compassionate, Calm, and Confident Response to Trauma on the Job (HarperCollins Leadership 2021) and the President of Blackbird DC. She has worked on issues of trauma and victimization for more than 25 years.

As a Senior Attorney Advisor with the Executive Office for United States Attorneys, for fifteen years Manning guided the Justice Department through its response to victims in cases ranging from terrorism to large-scale financial fraud to child exploitation. Some of the cases she advised on include the Boston Marathon bombing, the Pulse nightclub and South Carolina AME church shootings, the uprising in Charlottesville, the Madoff investment fraud, and the federal case against Larry Nassar, doctor for the U.S. Women's Olympic Gymnastics team.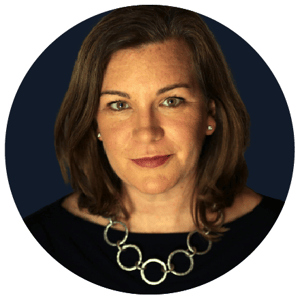 Nick Gallo
ComplianceLine | Chief Servant & Co-CEO
Chief Servant and Co-CEO of ComplianceLine, which provides compliance solutions to some of the largest organizations in the world, Nick is a student of behavioral economics and organizational psychology and has worked with and analyzed hundreds of organizations over his career in advisory services, private equity, and compliance. He has seen first-hand the transformative impact compliance and culture can have on generating sustainably superior results. Nick has a B.S in Finance, Accounting, and Economics from Indiana University, is a member of Mensa International, Certified Public Accountant, and CFA Level 3 candidate, and has dedicated his life to serving -- his community, clients, team -- in order to make the world a better workplace.